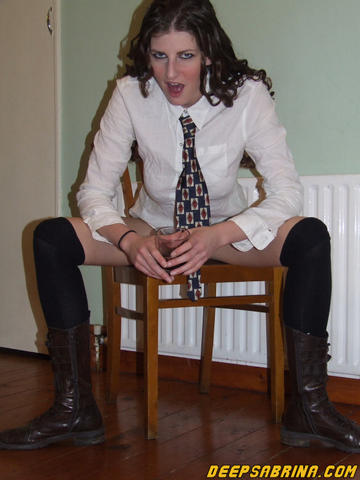 Rate Sabrina to see another webcam model:
No rating, just show me another model.
Site Info:
| | |
| --- | --- |
| 24/7 Cam | NO |
| High Def | NO |
| Cost/Month | $24.95 |
| Trial | NO |
| Twitter | SabrinaDeep |
Latest Tweets by Deep Sabrina:
@adrianachechik Don't mind them, Adriana. Head of stupid only good to wear hat.
Getting frisky. The night is still young πŸ˜ŠπŸ˜‰πŸ˜˜ https://t.co/K4Wv3z2eUD
Going out for dinner tonight. Stay tuned ;) πŸ₯³πŸ˜‡πŸ€€
This is the tombstone to negociations' efforts, given that Putin will be confined at home or in allied countries. S… https://t.co/tfW2KW8ABK
VIVA NICOLAS! πŸ'πŸ'πŸ' #drittoerovescio
@elonmusk Hello Mr. Musk! When is subscriptions coming? I had it enabled for a sec a few days ago and then it disap… https://t.co/pOxDiMjey7
Beauty is all around us. Enjoy your weekend. https://t.co/3pVP38Npsr
@FightHaven Thanks God they censored the cursing. I couldn't have stood the violence, otherwise.
@backtolife_2023 Rumors are he is requalifying windows support team into pandemics red line. Soon we will be asked… https://t.co/3L4F1PyqyK
Getting ready to celebrate manhood on women's day. #8M https://t.co/ZHy8ixgKf4… https://t.co/ZHy8ixgKf4
Latest Deep Sabrina Galleries
Sabrina Anal
Users who liked Sabrina also liked: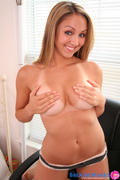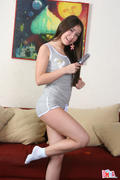 site summary:
Here is what Sabrina has to say about her site:
You are about to get to know everything about my life as a real amateur porn model! I enjoy hardcore sex both with my husband and my fans and i get really turned on showing it all off eheheh I am an amateur nympho housewife who likes to be naughty and to get laid all the time. I'm not a teaser...i do this because i love to have sex and you can consider me very open minded about it. I don't orgasm and squirt less than 4 times a day and every moment, every place, every boy and girl are good for me to unleash my sexual appetite. I love to deep-throat big cocks, to swallow cum, to perform ass2mouth and to play watersports and all my live webcam shows are strictly hardcore.
Comments? Contact us at:
webmaster at camgirlshide dot com